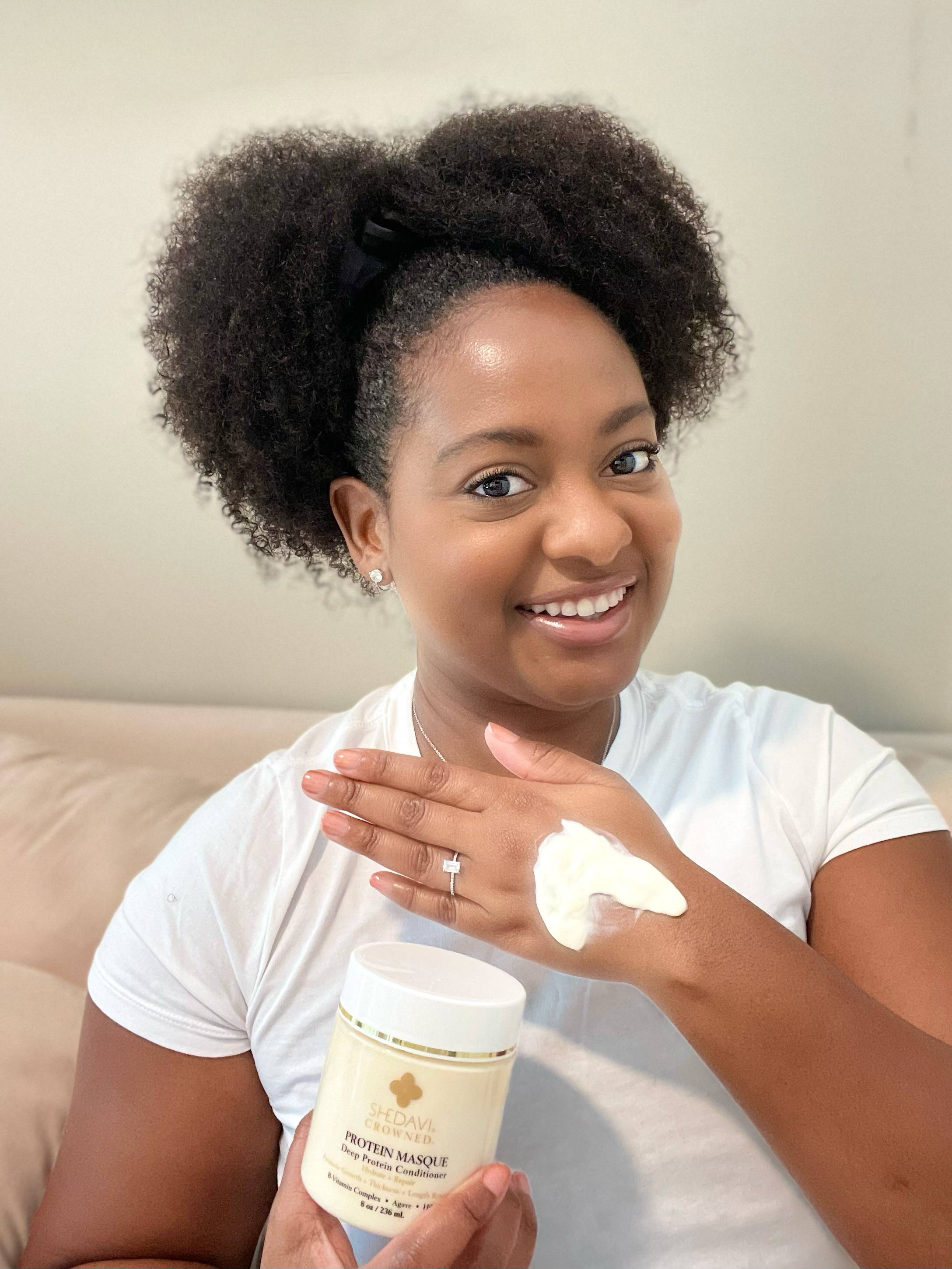 Elizabeth Davis - CEO & Proprietress

HERE'S WHY ELIZABETH LOVES
OUR PROTEIN MASQUE
"I love to deep condition with the Masque since it helps to keep my hair strong yet breakage free, soft and flexible."
Protein Masque Benefits:
Deep conditions
Help strengthen hair with Amino Acids
Repairs Damaged Hair
---

HERE'S WHY JESSICA LOVES
OUR WASH + GO GEL
" Im obsessed with the Wash + Go Gel because it has tons of slip. It defines and clumps my curls, and it offers a flexible hold so it has tons of movement! "
Wash + Go Gel Benefits:
Defines curls
Eliminates frizz
Adds Shine & smoothness
Great for twist and braid-outs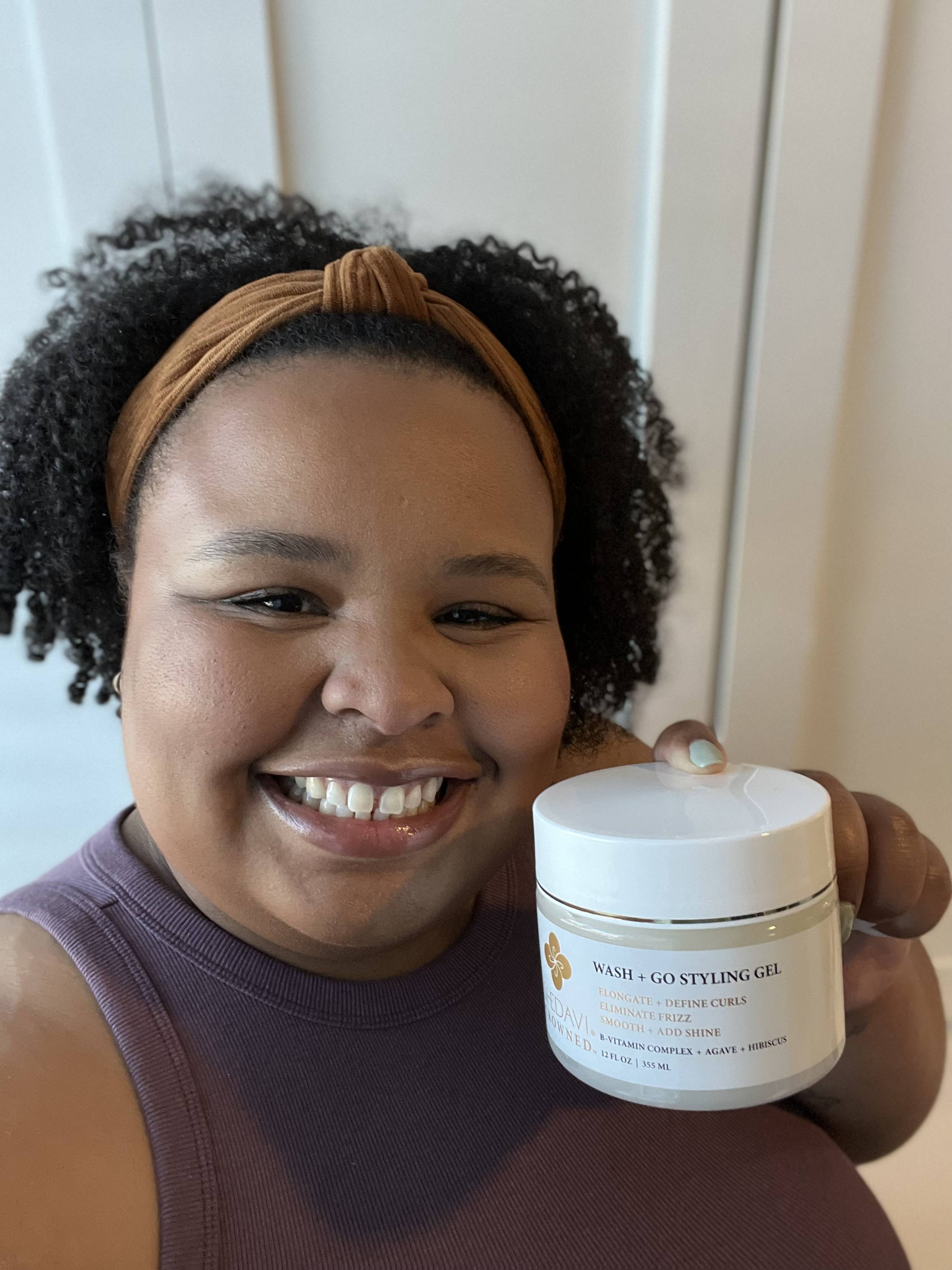 Jessica - Product Development Manager
---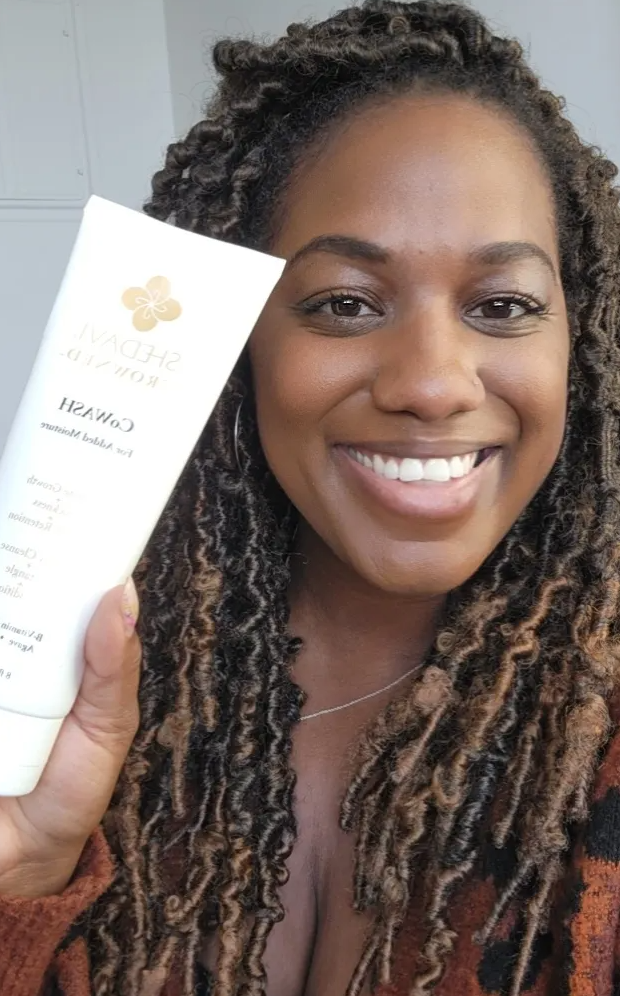 Kristyn - Operations Manager
HERE'S WHY KRISTYN LOVES
OUR CROWNED COWASH
" I love everything about this CoWash. It helps me keep my hair clean and moisturised under my protective style because nobody wants to walk around with "meh" smelling hair! "
Crowned Co-Wash Benefits:
Gently cleanses & conditions
Easily detangles
Hydrates hair
---

HERE'S WHY CARINA LOVES
OUR HAIR & SCALP GROWTH ELIXIR
" This is one of my favourite oils. My scalp feels so moisturized and my locks are getting so long! And this journey is not just about how I look but how I feel! "
Elixir Benefits:
Promotes length retention
Deeply Nourishes Scalp
Strengthens and protects hair
Helps to seal in moisture and shine
Can use as a hot oil treatment or pre-poo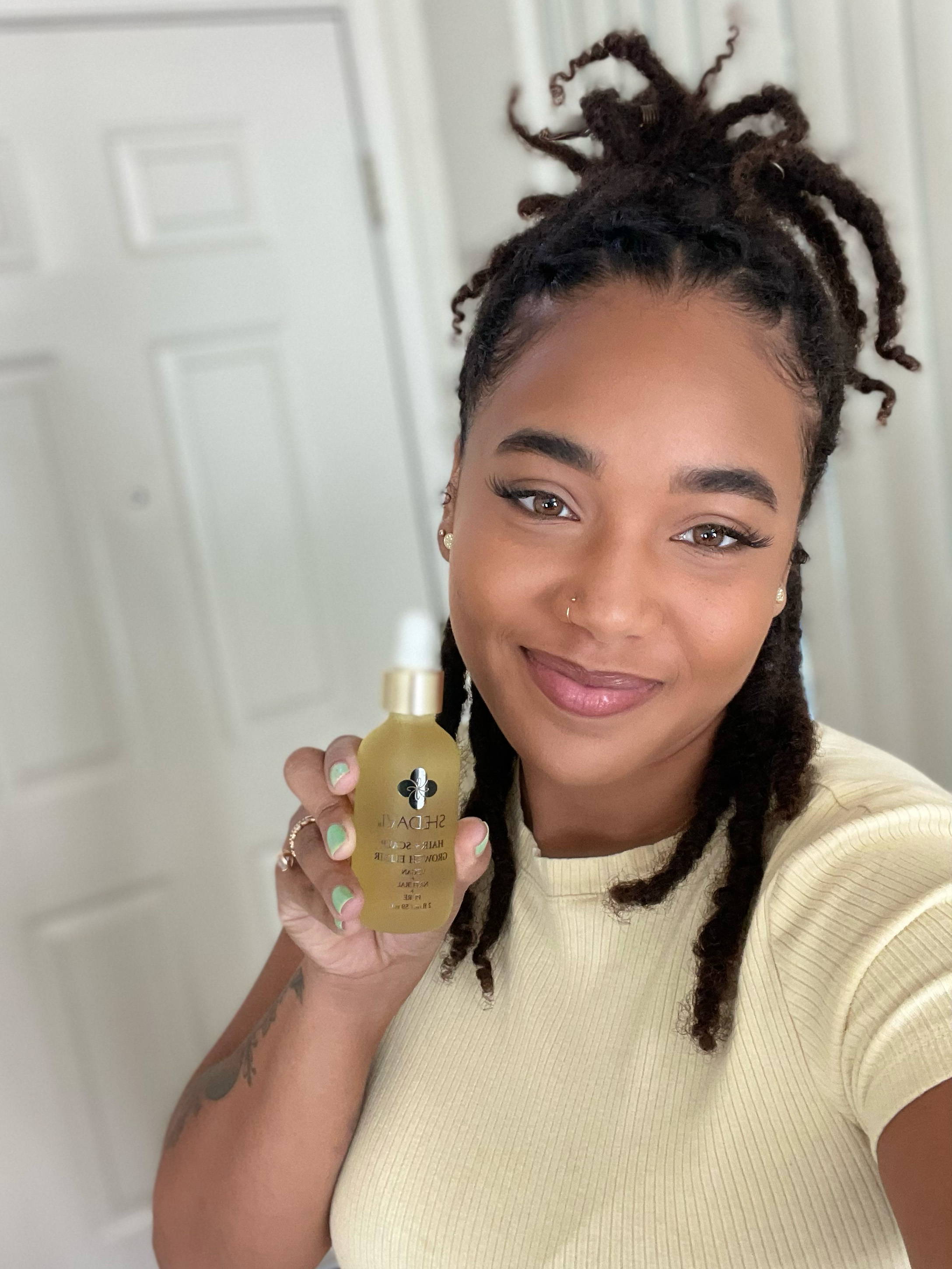 Carina - Social Media & Creatives Manager
---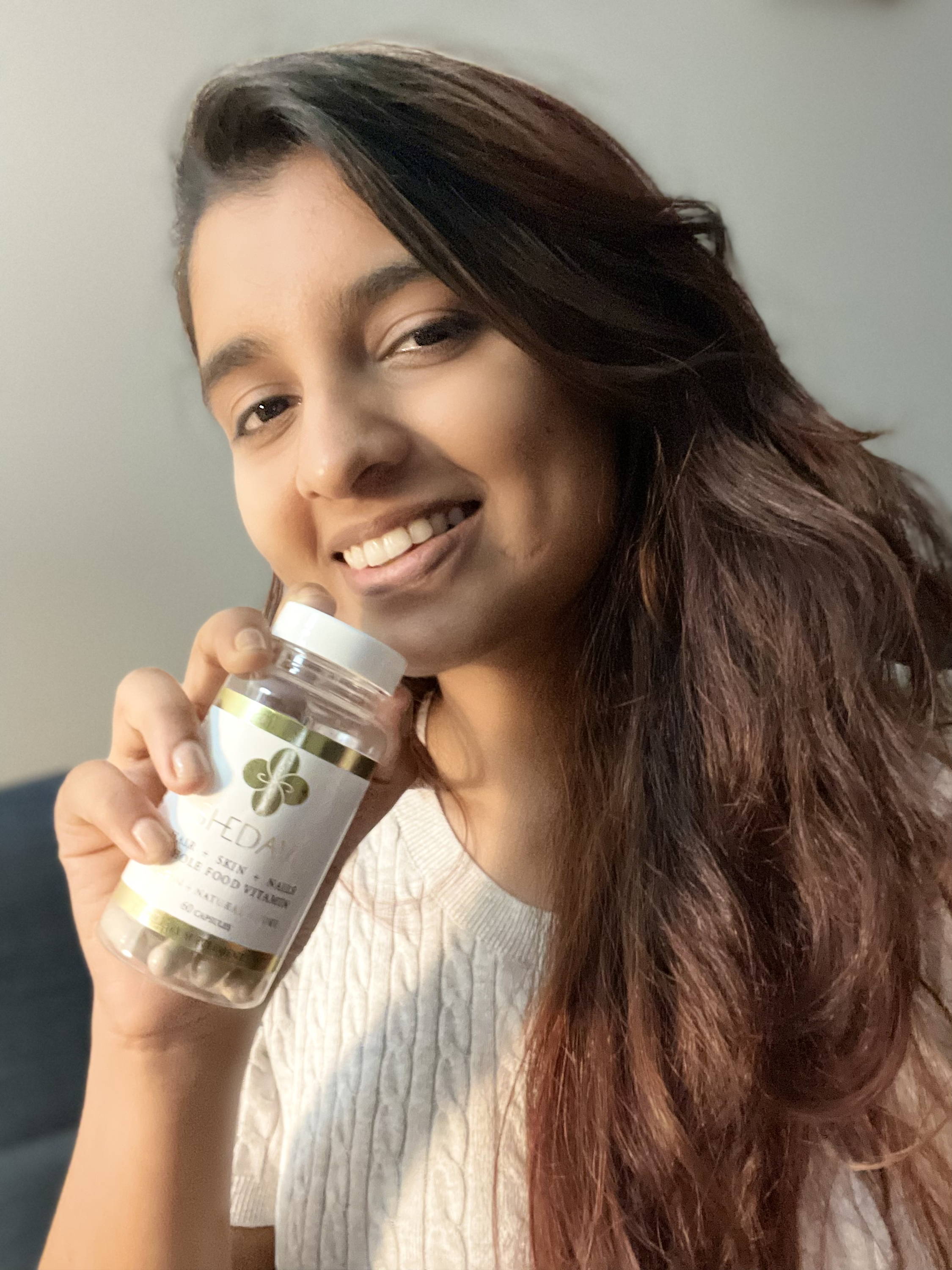 Krisha - Marketing Manager

HERE'S WHY KRISHA LOVES
OUR HAIR GROWTH VITAMINS
" With these Vitamins my hair has grown longer, stronger and so much thicker. My shedding has completely disappeared. The best part? It's Vegan!"
Hair Growth Vitamin Benefits:
Promotes hair growth
Aids better skin and nails
Reduces thinning and shedding
Promote hair elasticity

---