How To Get Out Of A Hair Rut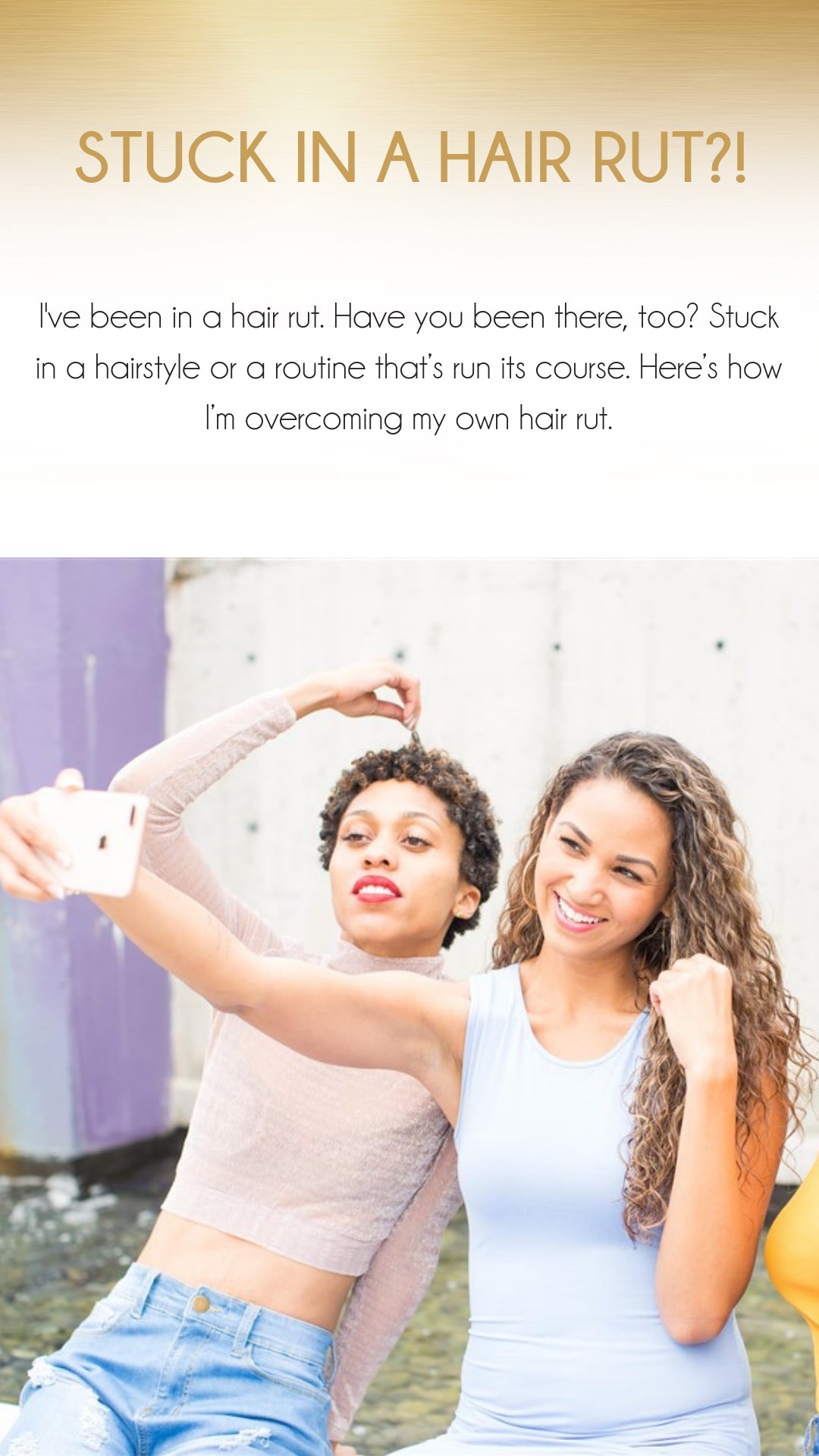 I looked at a picture of myself from two years ago only to realize that I've been wearing more or less the same style since that day. I've been in a hair rut. Have you been there, too? Stuck in a hairstyle or a routine that's run its course. Here's how I'm overcoming my own hair rut.
Get Inspired
Sometimes all it takes to get out of a rut is a little inspiration. I'm looking at Instagram, music videos, my favorite sites, and even people on the street--all to discover ways to freshen up my look.
Play With Products
I can find new ways to use the products I already have or look for new products from the brands I already love. If you love the Shedavi Crowned Collection Bundle, try the Styling Bundle. Trying different products and different combinations of products can completely transform hair.
Tinker With Tools
I've started experimenting with using a diffuser on my hair. It brings out aspects of my texture that I haven't seen in a while and gives me access to different styles. Consider using a steamer, a different comb or brush, or incorporating another tool into your styling process.
Test Your Methods
I've been pretty low maintenance in my styling, opting for simple updos. If your styles are more complex, you might try a new method. See if there's another way you could approach your twist out or your press. A quick Pinterest or Youtube search will give you plenty of resources. It's surprising how little deviations from your normal methods can quickly bring you out of a hair rut.
Switch Up Your Routine
I find myself doing most of my styling in the mornings, which means that I'm often crunched for time. By styling at night, I have the margin to get more creative with what I do. See if changing the frequency or timing of your hair routine gives your hair a boost.
See an Expert
I'm considering getting a major cut to say goodbye to my hair rut, and, if I do get one, you better believe I'll head straight to my stylist. If you've got a stylist who knows your hair well, pay them a visit. They may have ideas for overcoming your hair rut that you wouldn't have thought of on your own.
If you use Shedavi to help you get out of your hair rut, use #shedavi for a chance to be featured.